---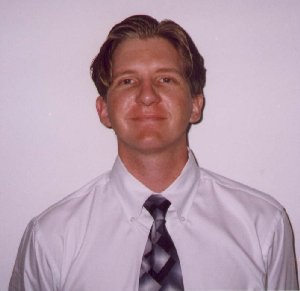 Hello fellow collectors out there on the net. This is my personal addition to all those collector's pages already out there. Some of you may know myself(...by the way, my name is Mike) and my friend Keith formally as F & S Collectibles. Well, that was the only thing we could think of at the time. Now we're not saying The Valle y of FAN TAS Y is permanent, but it's what I like for now. Please feel absolutely free to mail me your own personal suggestions. I am looking for all the help I can get. And with everyone's help I hope to make this one of the better web-pages and hopefully come up with some unique web-page designs of my own. I haved designed all of my pages from scratch and written all the HTML code freehand without the use of a web-page editor/program. I have written these pages to work equally as well whether you are using Microsoft Internet Explorer or Netscape. I do not support frames or java script either. I do not like either of these and this is why I choose not to use them. Further more, I believe that not everybody's browers support these either, so it is also my belief that my web-pages will be accessible to a wider range of people. Now remember, these are just my opinions. Please report any problems you may encounter and any links that are inoperative and I will do my best to fix them in a timely manner. For a look at my first(and original) web-page, which by the way is still not finished, click here. Lastly, with this page, I hope to provide infomation on the world of collecting and answer whatever questions I can as well as provide a competitive and fair market and do my best to help you get what your looking for or lead you in the right direction at least...O.K. So now take a look around and tell me what you think...
---
Customer Appreciation
This is just a little section we wanted to use
to mention some of our best customers. Thanks...
John Forsyth - Tony Bettis - Jimmy Fuller
And Guys, if you ever need a quick, easy reference,
feel free to have anyone stop by...
---

Always e-mail or send some kind of correspondence to verify and confirm transactions, deals, or trades that you might be interested in.

This also gives us the chance to make sure the item is still in stock since keeping quanity numbers updated is a lot harder than it sounds.

Prices are subject to change.(If and when there are changes, they will normally, but not always, occur on a monthly basis)

Prices are per each figure, not for the entire quantity.

New figures will be posted as there received(so check back often) and e-mails will be sent out to people requesting notifications of specific figures when we have received them.

Shipping and Handling is normally $3 except in certain situations such as trades(where S&H are handled separately by participating parties), etc.

Items are shipped via Priority Mail.

Good luck in finding something you are looking for. And if you don't find something you are looking for, ask us. We might know where we can get it or we will at least do our best to help you find whatever it is that you are looking for. Or if you just have a question, feel free to ask and we will tell you all that we know or all that we have heard.

All logos(except our own of course), certain images, and pictures are Copyrighted and Trademarked by their respective corporations and no ownership is claimed....Thank You
---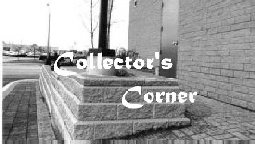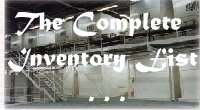 ---
Mike Sullivan
The Valle y of FAN TAS Y
3324 E. Orange
Pearland, Texas 77581

...or...

Vistor No.

Last updated 10/10/97(started 5/1/97)


---
LinkExchange Member