O.K. Letís get started. For those of you who arenít sure what The Classifieds page is, Iíll do my best to explain. Here I will post fellow weberís and surferís, who are collectors like me and my friend, ads for other collectors to browse.

For the further more detailed explanation of this page click here.

It is my wish to provide this particular web-page as a service to those collectorís of you out there that use the Internet as a resource and learn from you as well.

My suggestions for your postings are 1) Include someway of contact (e-mail, address, phone number, etc.) 2) Whether your looking or selling or both or trading or all three, etc. is helpful. I'm looking into a way to distinguish between the differences. Feel free to send suggestions. 3) Donít forget to say what[whether your looking, selling(if this is the case prices are helpful), or whatever.] 4)Check back every so often for new posting and to see when you need to repost your add if you need it up for longer. If the offer in your add is no longer good, please notify me so I can take it down...

Thank You and good luck in finding and getting what your hunting for... E-mail me with your posting at georges@hotmail.com and letís get started...


---
12/22/98



For Vintage and New Star Wars figures please send wants lists to :

Rebel Base Comics & Toys
5309-C E. Independence Blvd
Charlotte NC 28212

troyh@caro.net
http://www.caro.net/rebel/
thanks !!
---
10/6/97




For Sale or Trade:Star Wars collection 2 "never before offered in any Kenner collection" on package Grand Moff Tarkin;Spawn The Movie Spawn with grey/black mask; Spawn The Movie Spawn with burnt head(not Burnt Spawn character); Racing Champions Remington Chase Car. Wanted:Hot Wheels.
email to deadeye@defnet.com
---
9/3/97


Just in...1 Dewback & Sandtrooper - (taking offers)
............1 Ronto & Jawa - $20.00
............1 ASP-7 Droid
............1 Admiral Ackbar
be sure and take a look around to keep up with changes in our inventory...
georges@hotmail.com
---
8/23/97


Our very first ad!...Thanks
I have ACESS to a Ewok Village playset.Im pretty sure its complete & sealed in many bags.The box is SOOOOO Torn up.The Ewok village is $80.00 at the store I saw it at.I plan if you need one,you send me $100.00 (HEY,I DONT KNOW HOW MUCH THE SHIPPING WILL COST) & send me a Hantrooper (For all my trouble getting it).Thanks.
stafford@snowcrest.net


---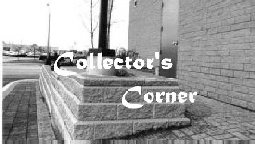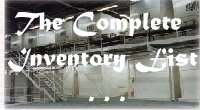 ---
Target Hit
Last updated 10/6/97(started 5/1/97)


---
LinkExchange Member